Upstream is a youth radio show in Tuggeranong ACT, that plays music from a variety of areas. We always have fun while enjoying the radio air time, and so will you if you tune in to Upstream, 3pm to 5pm every Saturday on 89.5 Valley FM!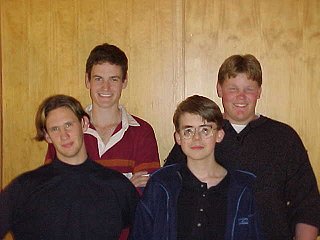 Top 5 Played of 2003!!!
...so far!!


1
Step Up To The Microphone - Newsboys
2
Elevation - U2
3
DRAW!!
Flood - Jars Of Clay
Too Big To Crowdsurf - Half Way Out
4
Hero - Chad Kroger
5
Sick Cycle Carousel - Lifehouse


You need the RealPlayer G2 to listen to
the profiles and Real Media files on this site.
You can email us on
upstream_team @ h o t m a i l . c o m